About Us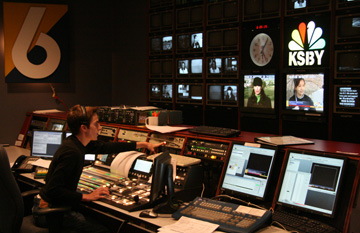 Hi! My name is Addison, and I'm the founder of Rundown Creator, Inc. If you
contact us
, I'm who you'll be talking to.
A little bit about me... I'm a broadcast TV production geek turned web application developer. I worked in local TV news for several years, starting as a production assistant in a small market, working my way up to become a newscast director, and later associate producing in a major market.
I graduated summa cum laude from San Diego State University with a bachelor's degree in Television, Film, and New Media Production. It was there that I developed the first version of Rundown Creator for a student-run newscast I was producing. We needed some affordable TV rundown software, but nothing already on the market was right for us, so I called on my programming background and coded Rundown Creator.
I hope you like our product. If you have any questions or comments, please feel free to
contact us
.